Welcome to our brand new blogging site. This website is being used to develop web-based Literacy and ICT skills where children from the school will learn about web design using the
Weebly
platform.
The project will focus on:
E Safety when publishing on the Internet
Writing for a variety of purposes, with a focus on 'audience' at its centre
Designing attractive websites
Blogging and commenting constructively on each others' sites
We hope you enjoy it!
Miss Chapman and Miss Scott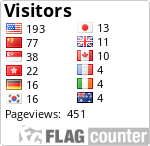 We are keen to establish links with other schools, both in the UK and internationally. Please contact us via the form below.